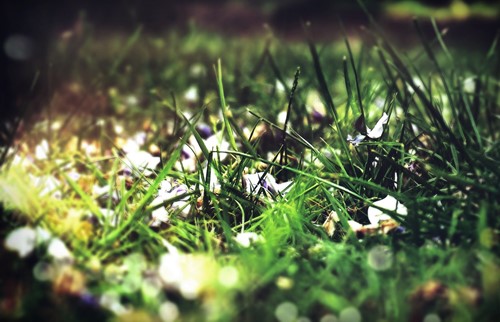 Finding inspiration for small spaces can be difficult, especially when searching for backyard ideas. Whether you want to completely renovate your yard or give it a simple style makeover, it's easy to feel constrained by a lack of square footage.
However, just like when designing interior spaces, there are some great tricks to make the space feel larger while still accomplishing your aesthetic goals. To help you get inspired, here are some ideas for small backyards:
Reflect light with mirrors
Mirrors are an old standby in the interior design world for making small spaces seem larger, but they can work just as well outdoors. Dress up empty wall space by hanging a chic vintage mirror and enjoy the reflected light and illusion of an extra large backyard. To instantly expand your garden, set up mirrors behind garden beds or container plants.
Bring the bar cart outside
You don't need an enormous yard to entertain or enjoy a relaxing drink with your household. One great way to bring the party outside without necessitating an entire outdoor kitchen is by using a classic kitchen bar cart. Load up the cart with water and juice for hot summer fun, or create a mobile hot cocoa bar to stay cozy by the fire pit on chilly nights.
Add style with a swing chair
Hanging porch swings have been a popular patio furniture option for decades, but many popular styles can be bulky. Luckily, there are plenty of options suitable for small yards and patios beyond your basic bench. One stylish option for space-saving outdoor seating is a hanging egg chair.
These trendy chairs are chic, practical and require very little space to set up. All you need is a sturdy beam or overhang to safely install one.
These are only a few of the cool backyard ideas you can introduce into your small space. Whether your priority is outdoor dining, backyard parties or creating a more comfortable personal backyard oasis, consider these design tips for making more of your outdoor space.