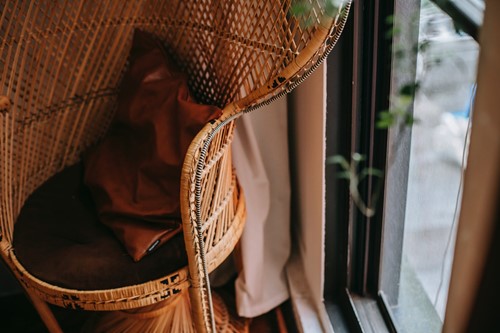 Home decor trends are constantly changing and evolving and many people want to keep up with the times. Fortunately, it's relatively easy to add a few new pieces to any room and quickly get on trend.
If you are looking to update your home decor in 2021, you may want to consider jumping on board with a few of these top trends:
Colorful Cabinets
For years, neutrals reigned supreme in the kitchen. The kitchen is the heart of the home so people were often hesitant to add pops of bright, bold color in this central room. However, many are now putting their fears behind them and moving forward with colorful kitchen cabinets with confidence. Colors such as sea green and pale blue are becoming increasingly popular and many design experts think that color-filled kitchens will be here to stay for a while.
Pastel Paints
If there is anything that was learned from the trials of 2020, it's that the home space should be a peaceful and relaxing place where you can truly get away from it all. As a result, pastel colors are making a comeback, and many are opting for pale shades for their walls. Colors such as lavender, rose or daffodil yellow add warmth to any room regardless of its size.
Floral Wallpaper in Statement Rooms
Granny chic appears to be the style of 2021 - and that's meant as a compliment, not an insult. Floral wallpaper, in particular, is making a big comeback in statement rooms such as living rooms, bathrooms and even bedrooms.
Plants
For those who are passionate about decorating with plants, one plant tucked in the corner of the entryway is not enough. Entire plant collections have become staples of home decor. Plants not only add a bit of natural beauty to any room, but they also work to purify the air and make your home a healthier place to live.
Backsplashes Created from Patterned Tiles
Tiled backsplashes have been trending over the past several years as people seek a clean and practical look for their kitchens. While plain ceramic tiles were most popular at first, many are finding that it's fun to be a bit more daring. In 2021, ceramic pattern tiles are all the rage. These tiles, which can add depth and interest in an instant, are the perfect way to accent a new, more colorful kitchen.
Wicker Furniture
It may be time to ditch the Mid-Mod furniture that you have been collecting over the past five years, because the wicker furniture of the 1970s and 1980s is coming back. These pieces are practical and versatile and can easily be incorporated into any room.
If any of these trends are appealing to you, take advantage of the moment and upgrade your living space with fresh decor. However, there's nothing saying that you have to stay on trend. You are the person who has to live in your home and it should always reflect your own personality and preferences!